Senior Product Manager (vervuld)
Meer details
Match criteria
Vervuld
Company profile
Founded in 1939, Intergas is a Dutch manufacturer of residential, high-efficiency heating products, with a 50-year history of making ground-breaking advances. Intergas is the market leader in the Netherlands with a growing presence throughout Europe. Intergas believes in a future where multiple heating solutions exist along side each other. Advanced solutions such as all-electric and hybrid appliances, but also the 'conventional' gas-fired boiler. The starting point is always the same: developing reliable heat sources with an extremely high efficiency. In 2019 Intergas joined Rheem's Global Water Division, expanding its water heating and boiler portfolio for both residential and commercial applications to meet demands in Europe and additional markets worldwide.
Job summary
The Product Manager is responsible for managing one or more primary product categories throughout the product life cycle. Activities include developing a product roadmap, conducting competitive benchmarking, identifying and filling product gaps, leading cross-functional teams in developing new products, managing product cost and profitability, leading product cost-reduction activities, monitoring and adapting the product portfolio strategy, leading product commercialization efforts, and providing marketing support for pricing, sales, training, literature, and promotions.

This position will be at Intergas, located in Coevorden the Netherlands.

WHAT YOU'LL DO
• Oversees the product life cycle and manage the development, profitability and market share growth of assigned products categories;
• Partners with cross-functional teams to complete project justification analysis via ROI & payback periods and develop project buy-in;
• Develops and maintains a product road map that positions Rheem to win in the marketplace, drives customer centric innovations, ensures P&L growth, and includes the latest VOC input;
• Leads cross-functional team on product development projects ensuring they stay on schedule and on budget;
• Collaborates with engineering, manufacturing and purchasing to drive cost reduction activities to maintain and grow product portfolio profitability Member of the Rheem family;
• Partners with marketing to provide the sales team with the necessary sales knowledge, training and materials enabling them to sell the product;
• Prepares product forecasts and monitor inventory levels as serves as liaison with production to ensure supply timelines;
• Reviews and analyzes product data, keeps sales team up to date on new developments regarding the company's or competitor's products;
• Leads competitive benchmarking activities to identify and address product gaps such as product teardowns, PEP process, customer interviews, online research and other benchmarking methodologies.
Experience and Skills:
WHAT YOU NEED
• Bachelor's degree in Engineering, Marketing, Business Administration or related field.
• 5 years of experience in product management, marketing, sales, and engineering related fields.
• Proficient computer skills and in-depth knowledge of relevant software such as MS Office Suite.

HOW TO STAND OUT
• Master's degree in Marketing, Business Administration or related field.
• Sales, marketing, or HVAC / Water Heating industry experience preferred.
Our client offers:
Our client offers a competitive remuneration package that is based on your abilities and expected value addition.
Job application
Do you recognize yourself in the profile outlined above, Hunter Select invites you to apply! In addition to the possibility to apply via the button below, you can also send your resume (and motivation) by e-mail to Hunter Select regarding Renée Nicolaï, r.l.nicolai@hunterselect.nl, or Nancy de Vries, n.devries
@hunterselect.nl
. Of course, confidential treatment of your data is guaranteed. For further information, please contact Renée Nicolaï or Nancy de Vries, 050-3115882.
Locatie
Coevorden
Publish date
20.07.2021
Contactpersoon
Nancy de Vries- Nieboer
T: +31 50 3115 882
Medewerkers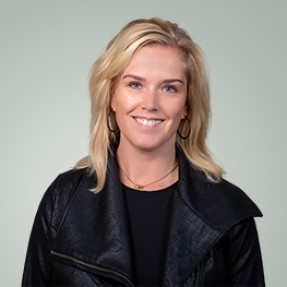 Job Search Agent
Maak een Job Search Agent en ontvang nieuwe vacatures per e-mail.