Group Sales Manager (vervuld)
Meer details
Match criteria
Vervuld
Vacature
For our client, M&G Group, we are looking for a proactive and experienced Group Sales Manager. Do you flourish in an international non-political organization? Do you want to join a successful company, with an ambitious mission & vision and a modern and inspiring work place? Hunter Select would like you to apply!
Company profile
With a history dating back to 1865 M&G Group has been making and supplying the infrastructure for the climate in every home where there is a penetration through the floor, the wall or the roof. M&G Group provides innovative solutions to make climate devices and systems work.
They work together with the manufacturers of HVAC equipment. With strong brands such as Burgerhout, Anjo and Stabile, M&G Group unburden the installer with solutions for a comfortable indoor climate without harming the outdoor climate.
It is the mission of M&G Group to create a sustainable and comfortable living environment for everyone.

M&G Group is working locally with attention to people and the environment, in which respect, togetherness, safety & security and drive are particularly important to the organization.
With 800 enthusiastic professionals, own R&D and test facilities and with factories in The Netherlands, Italy and Turkey and our own offices in Belgium, France, Italy, United Kingdom and Germany, M&G Group serves more than 25 countries.

Job summary
The group sales manager is member of a passionate, enthusiastic & ambitious CMT (commercial management team) and reports to the CCO of M&G Group. In this position you have a (shared) responsibility in developing and driving the sales policy & strategy. The department under your control exists of approximately 10 colleagues, spread out over Sales Support, Technical Support & Account management. You excel in inspiring & coaching, and have a passion to take the team (members) beyond what they think they are capable of.
The position holds all elements of sales. All groupwide sales (process) related issues, are within scope. Together with the (commercial management) team short & long term goals are defined and you facilitate the accomplishment, through central guidance, to drive regional success. In an entrepreneurial spirit and through customer focused approach we strive for sustainable and profitable sales, that help to accomplish our group mission.

A spirit of continuous improvement is applied to professionalize and position the department. Data and trends are analyzed, comparisons made, opportunities evaluated in search of possibilities to improve, which is converted into actions.
Experience and Skills
You are entrepreneurial, energetic and inspiring, with strong analytical competencies and people skills. Your drive and ambition is contagious and inspires colleagues to action. You flourish in an international non-political organization, with short communication lines. You strive for the overall goals, while showing initiative, ownership and taking the lead.
Requirements:
Relevant bachelor / master degree;
Experience in similar international B2B environment;
Commercially strong;
Technically savvy;
Fluent in Dutch, English (& German would be great).
Our client offers
Joining a successful company, with an ambitious mission & vision;
Passionate, enthusiastic colleagues;
Lots of space to facilitate initiative and entrepreneurship;
Modern and inspiring work place;
The ability to make a difference.
Job application
Do you recognize yourself in the profile outlined above, Hunter Select invites you to apply! In addition to the possibility to apply via the button below, you can also send your resume (and motivation) by e-mail to Hunter Select regarding Renée Nicolaï, r.l.nicolai@hunterselect.nl, or Nancy de vries,
n.devries@hunterselect.nl
. Of course, confidential treatment of your data is guaranteed. For further information, please contact Renée Nicolaï or Nancy de Vries, 050-3115882.
Locatie
Assen
Publish date
13.06.2022
Contactpersoon
Nancy de Vries- Nieboer
T: +31 50 3115 882
Medewerkers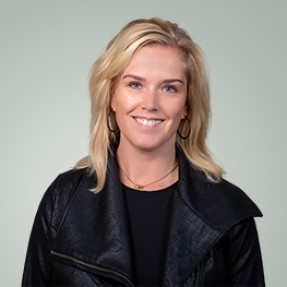 Job Search Agent
Maak een Job Search Agent en ontvang nieuwe vacatures per e-mail.